This one goes out to all you ladies who love good food and want to keep it lean. This recipe is simple, healthy and absolutely DELICIOUS! I found a similar recipe on Pinterest and decided to simplify it a little more and we loved it so much that we had to share it with y'all!
Pre-heat your oven to 375 degrees and prepare a baking sheet lightly sprayed with coconut oil or avocado oil, whatever you have. For the meatballs, combine the following in a large bowl:
1 pound organic lean ground turkey
½ cup whole wheat panko breadcrumbs
½ sweet onion, minced
1 egg
½ tsp. garlic powder
½ tsp. salt
½ tsp. black pepper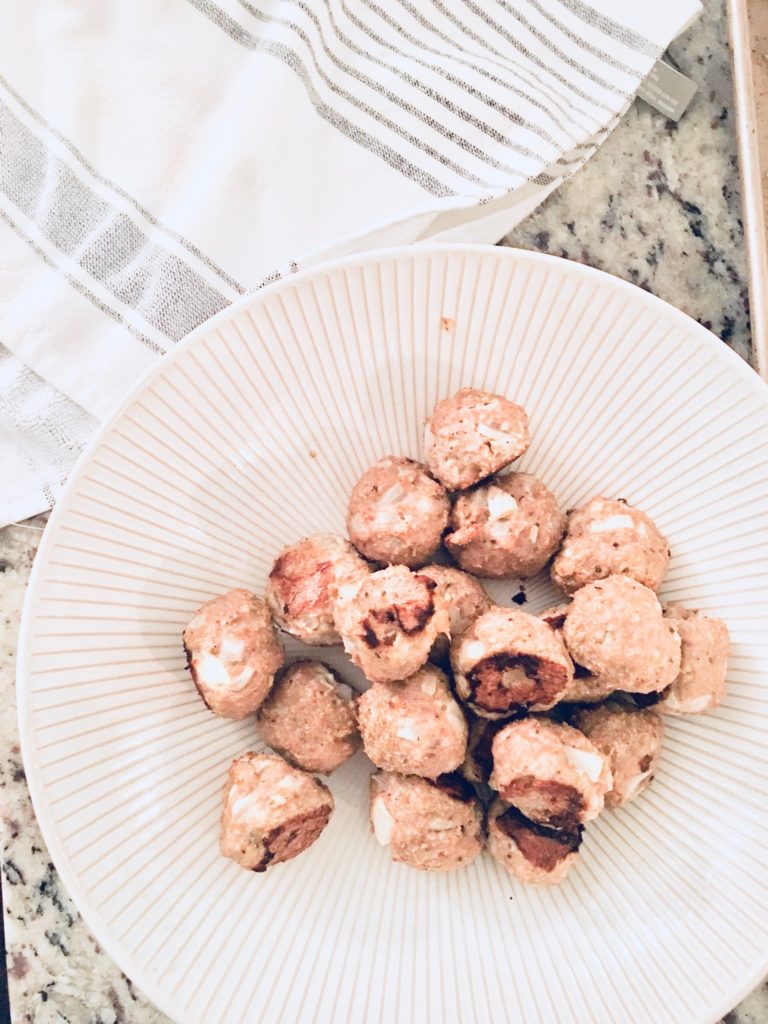 Mix together with your hands and form into 1 inch balls and place on baking sheet. Bake meatballs 20-25 minutes or until golden brown and cooked fully. While the meatballs are baking, we going to make the glaze. Combine the following in a small saucepan:
¼ cup Sriracha
3 Tbsp reduced-sodium soy sauce
3 Tbsp honey
1 Tbsp grated fresh ginger
3 cloves garlic, minced
1 tsp sesame seeds
Bring to a boil over medium heat, whisking continuously. Reduce heat and simmer for 8 to 10 minutes (the sauce will start to thicken) then toss with the meatballs. You can garnish with green onions, shaved ginger and/or sesame seeds, totally up to your preference!
I served mine with sautéed green beans and carrots and Jasmine rice. DELICIOUS! Let us know if you give it a try!